Deploy
Rails

to any cloud
Everything you need to build and deploy a Rails application to any cloud.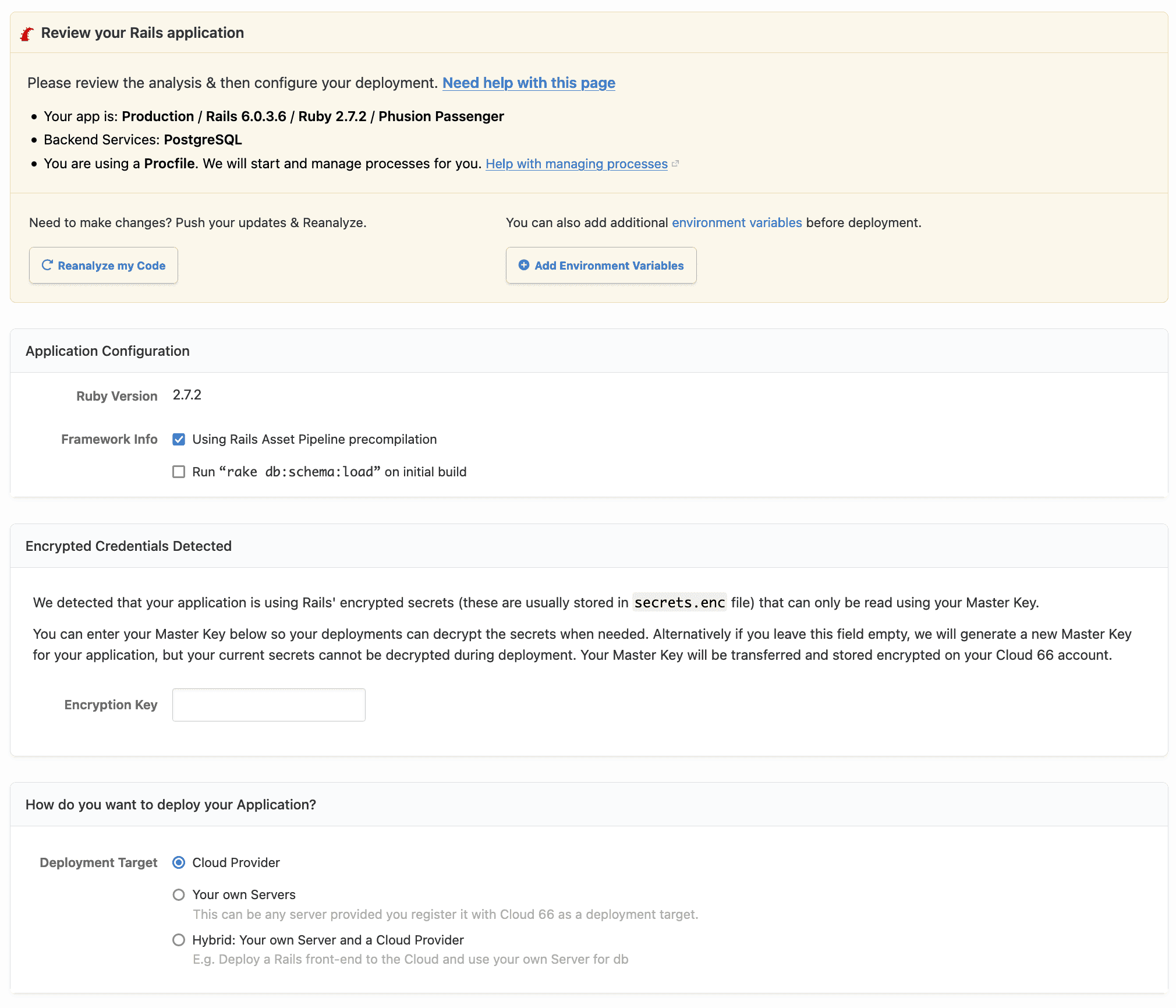 A deployment tool built for Rails
Cloud 66 understands Rails codebase and makes adjustments to your setup based on your gems, database.yml and other settings.
Simple like Heroku
Flexible like your own servers
You don't have to change your application or use different gems or components just because you want the convenience of Heroku.
To Deployments and Beyond
Build
Let Cloud 66 build the servers, load balancers and database servers you need to host your application on any cloud.
Deploy
Deploy or rollback your application automatically or manually with your team. Choose the right deployment method that's right for you.
Manage
Backup and restore databases, control the traffic and visitors, scale up your frontend or backend servers with simple clicks.