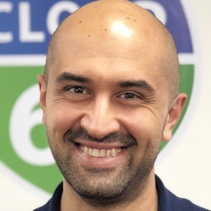 Company News
Published on April 08, 2020
COVID-19 updates for Cloud 66 Customers
For many businesses, Cloud 66 is a mission critical part of infrastructure. With the ongoing Covid-19 pandemic, I want to reassure you about our resiliency.
We want Cloud 66 to be a service you do not have to worry about
I wanted all of our customers to know that you can rely on us being here when you need us to keep your businesses running and your teams working.
With amazingly diverse customers in different countries, economies and industries as well as strong partnerships with cloud providers and developer tool makers, we are lucky to be in a position both financially and logistically to be able to continue our service at the same level as before to all of our customers without disruption.
Our team is safely remote and healthy and our business is in a good position to get through this crisis. We have always thought of ourselves as your partners and not just another vendor and today is no exception.
There's no doubt that all of us are going to experience challenging times ahead. Our team will do everything we can to make sure you can rely on Cloud 66 during these unprecedented times.
Thank you for being our customer,
Khash Sajadi
CEO